Cricketer Krunal Pandya's Twitter account was hacked on Thursday. The cricketer became a victim of cyberbullying as the hacker wrote that he is willing to give away the account for bitcoins. It was also seen that the hacker wrote some nasty comments and wrote weird tweets from the account.
Later, once the situation was compromised, all tweets were deleted from the account. A user by the name Drake Da Goat had tweeted that Pandya might be an NBA Young Boy fan. And to that, the official Twitter account of Pandya responded with 'Nah he a bitch too'. Another tweet from Krunal Pandya about an hour ago reads 'Selling this account for bitcoins'.
There is also another tweet from his official Twitter account that reads 'I like you Uzi London. We chill'. The all-rounder has tweeted 9 times in the last 2 hours, and it looks like someone has hacked his account.
Here is the screenshot from the same,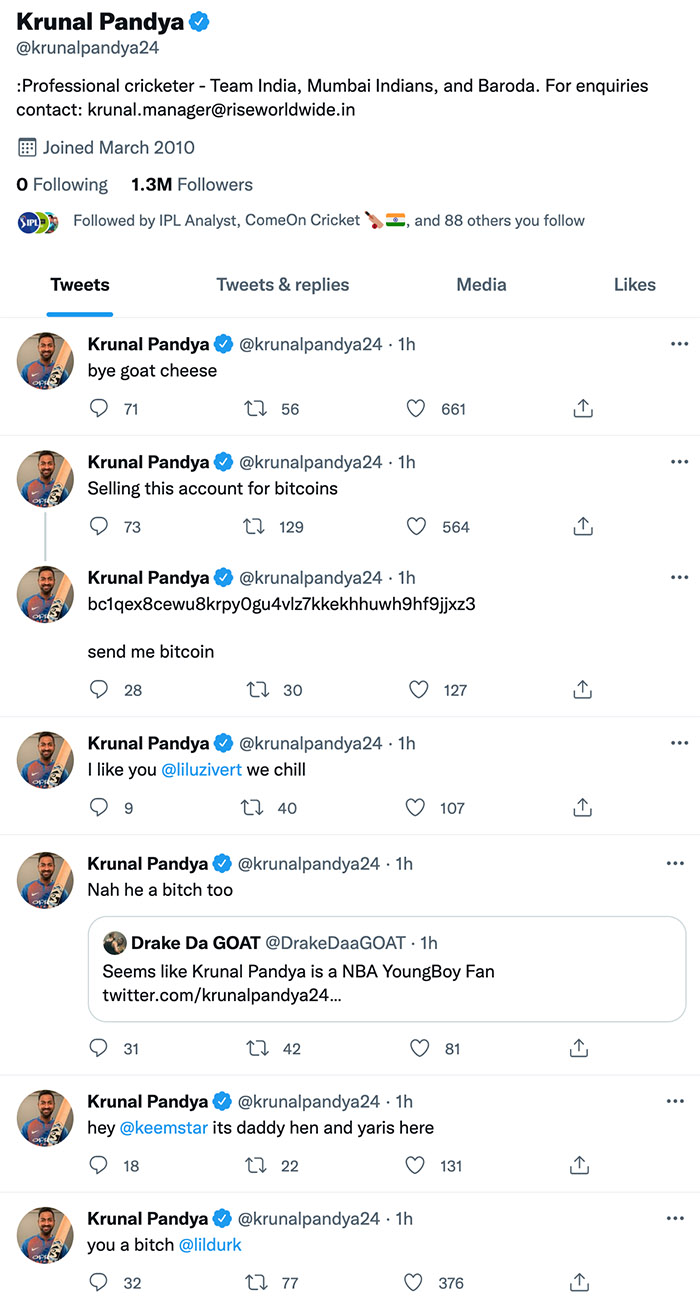 Previously, we also saw that the accounts of cricketers like Shane Watson and Parthiv Patel were also hacked in the previous years.
Krunal Pandya is an all-rounder and plays for Mumbai Indians apart from the Indian team.